The Firestone Race: Where the Drivers and Fans unite
On March 3-5 St. Petersburg annual Firestone grand prix was held. Thousands of fans flooded to the race, including a handful of Steinbrenner students who went to show their support for their favorite drivers and friends. The bond between drivers and their fans can span over years which can eventually blossom into diverse long-lasting friendships, making a big impact not only on the career of the racers but also for the fans as well. 
Within some Steinbrenner families, it is a tradition show up to the firestone track for the racers each year and for some first timers or amateur racers it's a great way to make connections and to take a step into the many opportunities the racing world can provide. 
Makala Mullins, a race fan and senior at Steinbrenner came out to the event to support her favorite team, Maclaren, in the main IndyCar race. "My favorite racecar driver is Pato Ward. I honestly love the entire Maclaren team. Every time I meet him and the crew, they are always the nicest people to talk to," said Mullins.  
Ethan Humphreys, a senior, who attends the event almost every year, comes to support his best friend of two years who takes part in the Firestone races. This year Humphreys and his friend senior Michael Galang both came to support Trey Burke, a racer in the USF 200 series. Burke says he started racing through a family tradition that has gone on for 4 generations. Both Humphrey and Galang are working on their racing careers whenever they get a spare chance and hope to make a career out of their passion as well. 
The drivers themselves and their families love to see their new and returning fans on and off the track. "I love that I get to interact and even impact fans, as it is one of my favorite parts about racing and that other drivers sometimes overlook," said Burke. 
David Malukas, the youngest driver in the NTT IndyCar series says that his Lithuanian heritage is a big part of his support on every track he races at.  
"I wasn't expecting for the Lithuanians to show up but oh man! It is a big audience all over, they are everywhere… I feel so grateful to be representing the flag," said Malukas. The fans that come out to support their drivers really make in impact on the racers. "My fanbase is amazing. It almost feels like every fan I have out there is my close friend," said Malukas. 
In a way, the racers get a spark of motivation from their fans, and the fans themselves get words of encouragement and support from the drivers as well. "Anyone trying to make it up the series stay patient and continue to move on, even if you have a bad year that's when the character development begins," said Malukas.  
These events really bring people from all kinds of backgrounds together to show their love for the sport of professional racing. "People are excited about and want to learn more about racing. And it's cool to see the takeoff in the end," said Humphrey. 
Leave a Comment
Your donation will support the student journalists of Steinbrenner High School. Your contribution will allow us to purchase equipment and cover our annual website hosting costs.
About the Contributor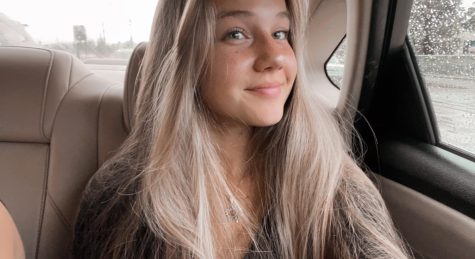 Saulė Kondra, People of Steinbrenner Editor
Saulė Kondra is the People of Steinbrenner Editor for newspaper. She is a sophomore and has been in newspaper for two years. She was born in Lithuania...