Lithuanian cuisine: A Potato Paradise
Lithuania, a small country with a population of slightly under 3 million people has quite the intriguing cuisine. From pink soup to large potato dumplings, this eastern European country has lots of diversity when it comes to food but at the same time a very common ingredient.
The most popular soup in Lithuania during the summertime is cold beet soup. It has the same pink shade as the common medicine Pepto Bismol. Its main ingredients include beets (hence the pink color), Kefir or milk, onion slices and dill. Some even throw some hard-boiled eggs in the batch. And as a side dish, pan fried and salted potatoes.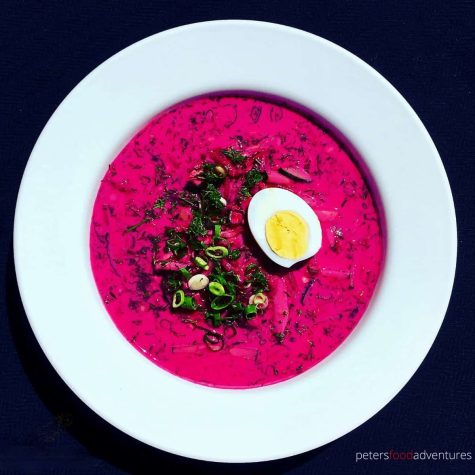 Copy and paste the link for the recipe of Cold Beet Soup ( petersfoodadventures.com/holodnik ).
Potatoes are common dish incorporated in most Lithuanian foods. This includes potato pancakes, potato cake and zeppelins (cepelinai in Lithuanian). Zeppelins consist of meat filling and a potato gooey mash encasing it. Topped with sour cream and bacon bits usually or with a creamy mushroom sauce. This dish resembles a big dumpling and is usually served 2 on a plate.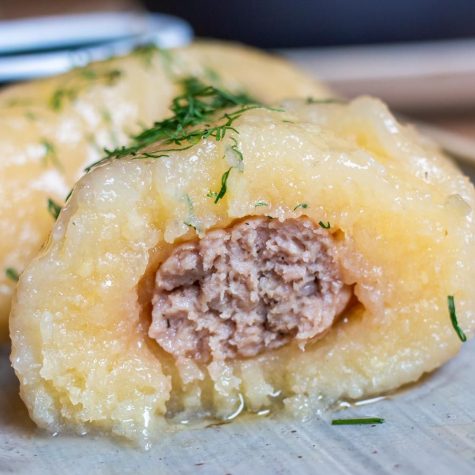 This mouthwatering picture of zeppelins came from a blog featuring 20 different Lithuanian favorites and other fun facts about Lithuanian culture ( www.2foodtrippers.com/lithuanian-food-favorites ).
The reason for potatoes being so prominent in Lithuanian cuisine is because of how the crop is sown. It became a popular agricultural crop in the 17th century and was a main supply of food during the harsh winters.
When it comes to snacks, pan fried rye bread with cheese is a fan favorite in Lithuania. Mostly eaten as an appetizer in the country it could be similarly compared with French fries in the United States.
For desert Lithuanians enjoy Tynginys (lazy cake) which is made up of a chocolate paste and broken up graham crackers and left to harden. Another interesting dessert made in Lithuania culture is Sakotis or tree cake. It is made by spinning a pole over fire but at the same time drizzling a cake mix. The result is a crisp cake in the shape of a spikey tree.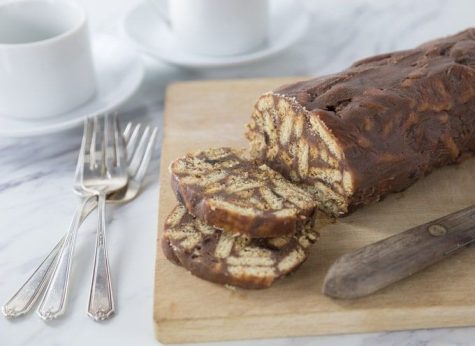 Copy and paste this link for the recipe of Tynginys aka no bake lazy cake ( ethnicspoon.com/authentic-lithuanian-cookies/ ).
Leave a Comment
Your donation will support the student journalists of Steinbrenner High School. Your contribution will allow us to purchase equipment and cover our annual website hosting costs.
About the Contributor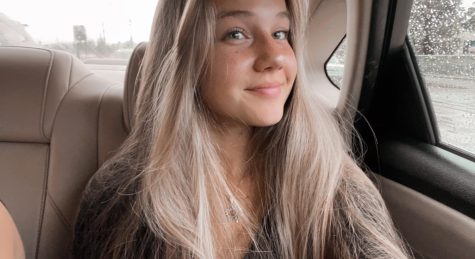 Saulė Kondra, Editor In Chief
Hi, my name is Saulė Kondra. This is my third year in newspaper as a junior, and I am currently the Editor in Chief. I am part of the NHS and an officer...