Four Ways to Spice up Your Toast
Anyone can make toast, regardless of their level of expertise in the kitchen or how often they use it. It's a simple recipe that is equally delicious and a quick snack to make on the run. Toast is a versatile food that can be served for breakfast, lunch, and even dinner. It can also be styled and topped with a simple spread or an indulgent garnish. Try one of our four healthy toppings for a delectable and exquisite nosh. 
1.Yogurt 
Though yogurt is a common and quick ingredient in breakfast foods, placing it on some toast eliminates the need for extra substitutions. Greek yogurt is the ideal choice whenever you want to balance out the carbohydrates in toast with a topping that is high in protein.  
Probiotics, beneficial bacteria that supports immune functions and creates probiotics, are found in yogurt. In addition to having a lot of vitamins and minerals, it has few calories. If you want to have fun with it, sliced pieces of your preferred fruit can be placed in the yogurt as a flavoring to add some extra taste.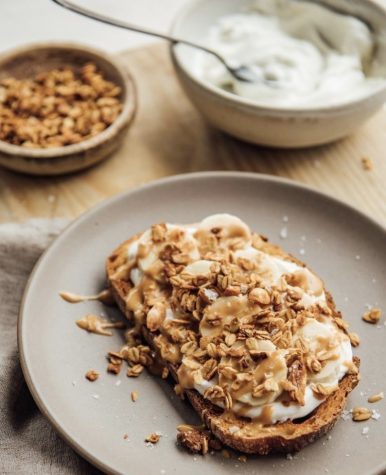 Hummus
An impressive number of health advantages are provided by hummus. It is a top source of essential vitamins, minerals, and plant-based protein as well as good fats. Additionally, it has a high fiber content and is proven to have a low glycemic index which helps control blood sugar levels and promotes good gut bacteria. 
Just like yogurt, the skies aren't limited when it comes to topping options. Slice up some fresh tomatoes and cracked black pepper to create the perfect balance of savory and delicious or fry an egg and place it onto the hummus for a gooey sensation.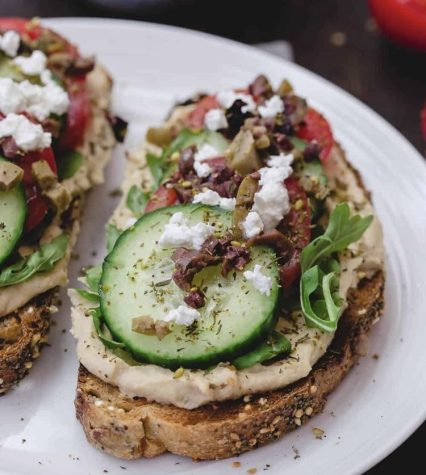 Sliced bananas
If you want a sweet topping for your toast, sliced or mashed bananas are your best option. Among other advantages, bananas have essential nutrients that may improve heart health, lower blood pressure, and lift one's mood. Water and fiber, both of which support digestive health, are found in bananas. A medium banana can satisfy 10% of a person's daily fiber requirements. Diarrhea can also be treated with bananas.  
If you want another sweetness substitute, try to add powdered cinnamon with flakes of walnuts for a flavorful experience or if you want to enhance your protein levels spread peanut butter on the toast before placing the sliced bananas on top of it.  
Pesto Sauce
Having ingredients under your palm can make it simpler to produce healthy recipes. Pesto is one of those ingredients. Pesto typically only contains trace amounts of vitamins and minerals per serving. However, basil, olive oil, and nuts provide a reliable source of antioxidants. Antioxidants help reduce risks of cancer and heart diseases. 
If you're a meat lover, enjoy your toast with pesto by sprinkling some  shredded chicken or even enjoy it with a side of eggs. 
Leave a Comment
Your donation will support the student journalists of Steinbrenner High School. Your contribution will allow us to purchase equipment and cover our annual website hosting costs.
About the Contributor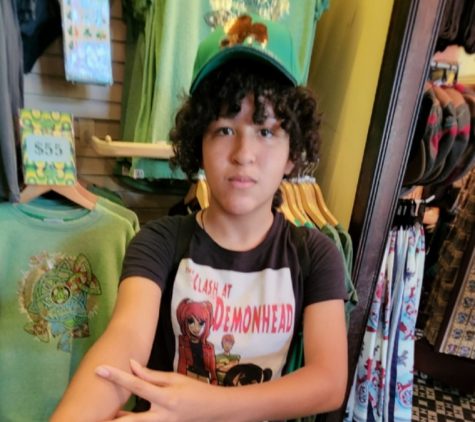 Madeleine Moreno, Staff Writer
Madeleine is a freshman at Steinbrenner and a first time Oracle Staff Writer. In their free time, they like to roller-skate and watch movies.