How is FLVS making learning achievable?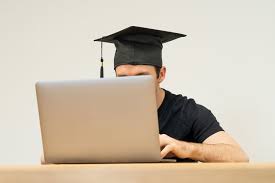 Student athletes, military families, and the disabled are only a few examples of people that have so much going on in their day-to-day life. Most students also balance sports, and some are even constantly moving locations. With that in mind, keeping everything balanced with school can be stressful and difficult. Having FLVS as a resource is like a weight being lifted off someone's shoulders, making an education seem possible. 
All the teachers on FLVS are Florida-Certified, in other words, they are real and trustworthy professors. When entering a class, you know that you're going to learn from your teacher, who withholds copious amounts of information on that given subject. With the guarantee that their knowledge is accurate and up to date, what is there not to like?  
There is a variety of courses to choose from, "Psychology and HOPE…" sophomore, Charles Vanderpool listed.  
Upon completion of a course, it's forever in your transcript, which means you can send it to colleges you're applying to. But what about cheating? Plagiarism? If a student is really dedicated and knows that succeeding equals learning and retaining the information, then cheating won't necessarily be the first thing on their mind. 
 Recently, FLVS has put in more effort and implemented security checks to make sure students are not plagiarizing, since the Google search bar is at their fingertips. There is also a way to check the amount of time spent on an exam; typically cheaters may take a smaller, more questionable amount of time on a test. When caught, the said student's grade will suffer. It's always best to not rely on Google, considering the information provided is not always fact checked.  
With online learning, the lessons are made by the teachers, so there're always varying amounts of times it will take to finish the given assignment. In-person school is at most seven hours, although when leaning online, a students can take longer or shorter amounts of time, whatever the preference is or whatever is needed to understand a topic. 
It is a common occurrence for students to appreciate FLVS for allowing them to be more flexible with their hectic lives. With this program, you do not have a dedicated time to attend a class, so enforcing a schedule that is comfortable with the student's needs is one of the most pleasant things you could do. Being able to take peaceful, small breaks in between classes is always optimal.  A lot of people work well alone in quiet, controlled environments, which is why places like public schools can be really overstimulating, making it harder to focus.  
Since education has been so vital through the years, it seems like we can never get enough knowledge. Having something as open and flexible, yet readily available, as FLVS is an occurrence that calls for more gratitude and appreciation, we have only come so far from chalkboards.  
Leave a Comment
Your donation will support the student journalists of Steinbrenner High School. Your contribution will allow us to purchase equipment and cover our annual website hosting costs.