New Year, Same Failed Resolutions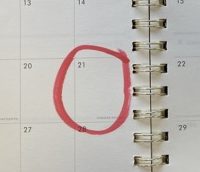 It's midnight in Times Square and the ball has just dropped. The new year has officially begun. The following morning thousands of Americans can be seen rising from their beds before the sun, smoothie blending can be heard throughout the country, and droves of people flock to the gym. January first is a whirlwind of celery crunching, belly fat blasting, and complete meditation madness.  
Then, just as quickly as it sweeps in, the second week of the new year is a ghost town. People scurry past the door of the gym, head down and angled away in complete shame of their failed resolution. Why is it that so many fail to reach the goals they so proudly make for themselves in the spirit of a fresh new year? 
Megan Dempsey, a junior at Steinbrenner High School shares the key to maintaining her New Year's Resolutions.  
"Being broad does not help, because then I feel like there are a bunch of loopholes around it and I have to make sure that it is something I really want for myself so that I am motivated to do it." 
The common link to people's failure of resolutions is that they overload themselves with trying to form new habits. If there is too much to accomplish too fast, it becomes much more difficult to maintain.  
"Life can change on a flip, and I feel like not being consistent is why most people fall off with their goals," says Dempsey. 
According to accredited research, it takes 21 days of consistency to build and keep a new habit. The most effective way to achieve and maintain multiple resolutions is to tackle them slowly and one at a time. 
When making these guidelines for the new year there are three main categories to consider for self-improvement. As a student, making academic and personal goals is one of the easiest ways to enact change in daily life.  
These goals could be as broad as "work out more" and as specific as "being able to deadlift 250 pounds." 
Creating measurable, timely, and attainable goals are the proven techniques to achieving new habits for yourself. 
Leave a Comment
Your donation will support the student journalists of Steinbrenner High School. Your contribution will allow us to purchase equipment and cover our annual website hosting costs.
About the Photographer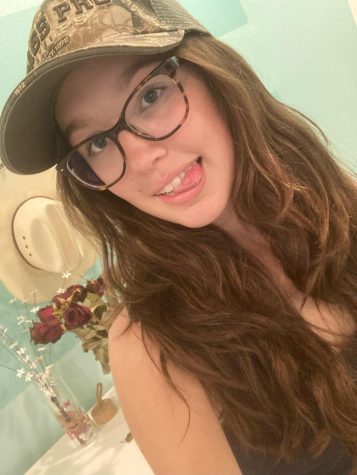 Lorelei Woodward, Lifestyles Editor
Lorelei Woodward is a junior and the editor of the Lifestyles section for the Oracle. She plans to major in Elementary Education in the future, but when...