Students Walk Graduation Stage Early
It's a common stereotype that high school is the best four years of your life, but some students would rather graduate early. In order to graduate early, there are numerous requirements a student must meet beforehand along with a lot of planning. Students have to notify their counselor before they can start the process of paperwork.  
"Officially I made the decision about midway through to the end of freshman year," said early graduate Olivia Pages.  
There are many reasons students could make the decision to graduate early such as allowing themselves more time to prepare for the responsibility of college. With annual tuition and having to supply basic necessities, many students have seen graduating early as an opportunity to work and save money for college.  
"I had all my credits done and it just felt like a better option so I can take a little time off and do some working before I go to college," said senior Alexis Daniels.  
As students move through their high school years, graduating early might seem enticing but some students, technically in their junior year, feel they can't experience all the classic senior events. However, the students are still treated like seniors and get the opportunity to participate in the most memorable senior moments.  
"I'll still be able to go to prom and grad bash and I'll still be able to walk with my graduating class," said Daniels.  
Even with all the fun, it takes a lot of dedication because the process of graduating early doesn't come easy. Students have to ensure they've met the graduation requirements which can sometimes mean they'll have to take extra online classes during the school year or over summer. 
"In freshman year I had seven in person classes at school, and I took an additional six or seven on FLVS," said Pages.     
Even though leaving high school a year earlier might sound like a good option, graduating early can make social challenges rise. Leaving high school ahead of friends can cause separation and when they move onto college, depending on their age, some students might be limited to things they can do. However, moving onto college earlier in life gives students the chance to start their chosen career faster which may be appealing to some.  
"I knew I wanted to go medical school and I knew I would probably graduate when I'm thirty, and I didn't want to do that," said Pages.  
When trying to decide if graduating early is the best choice, consider the pros and cons however, in the end, there is no right or wrong decision when it comes to students' futures.  
Leave a Comment
Your donation will support the student journalists of Steinbrenner High School. Your contribution will allow us to purchase equipment and cover our annual website hosting costs.
About the Contributor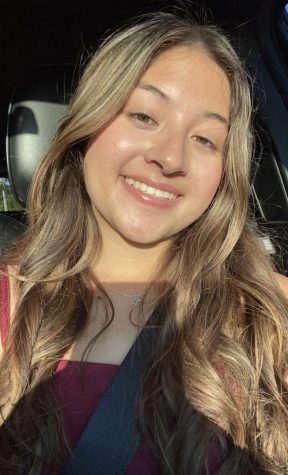 Alyssa Galang, Business Manager
Alyssa Galang is a freshman at Steinbrenner and is the Business Manager for the Oracle. In her free time, she likes to write or hang out with family and...