Praise for It Starts With Us: "It's a great romance, kind of angsty book"
Colleen Hoover, number one New York Times best-selling author, and famed romance novelist recently released the sequel to her successful book, It Ends With Us on October 18th, 2022. The new novel, It Starts With Us, was much anticipated by book lovers, and it continues the story from the previous book as well as leaving readers privy to new perspectives of the much-accredited plot. 
The book continues to follow Lily Bloom, the single mother and owner of Lily Blooms flower shop, as she navigates the balance of motherhood and entrepreneurship whilst also healing from traumatic past relationships and learning to love again. Different from its prequel, It Starts With Us encompasses the point of view of Atlas Corrigan, Lily first love and a major part of her past. 
Throughout the book, Hoover expertly allows her characters to analyze their traumatic experiences and demonstrates a realistic path towards healing. Hoover allows her characters to have flaws and to grow from their trauma.  
Christina James, junior at Steinbrenner High School, describes how the book handles complex themes. 
"It brings awareness to abusive relationships and how to get out of them, and how to overcome them," says James. 
Lily, who in the novel recently divorced her abusive husband, is faced with overcoming the pain he put her through while also trying to co-parent with her abuser for the sake of their daughter. She struggles through trusting her ex-husband, Ryle, with the safety of their daughter Emerson, because of her knowledge of his angry and violent behavior. 
In the previous novel, Lily reconnects with Atlas Corrigan, the boy she fell in love with when they were teenagers. Lily and Atlas's love had always been a sentimental and never-ending thing for the two of them. Both Lily and Atlas had hard childhoods, and one of the themes of the books was that they found each other when they both needed it most.  
One of Lily's fears during the book was Ryle's reaction to her beginning a new relationship, especially starting a relationship with Atlas Corrigan. Ryle places the blame of his and Lily's failed marriage on Atlas, causing Lily to worry that he won't except her fresh start and that he could potentially cause conflict over custody of their daughter. 
As the story progresses, the characters develop and heal, forming new, safe and secure relationships, and come to civil understanding with each other. Colleen Hoover offers a realistic and relatable path to healing that is modeled in her two best-selling novels, It Ends With Us and now, It Starts With Us. 
Lorelei Woodward//Sports Editor 
Leave a Comment
Your donation will support the student journalists of Steinbrenner High School. Your contribution will allow us to purchase equipment and cover our annual website hosting costs.
About the Contributor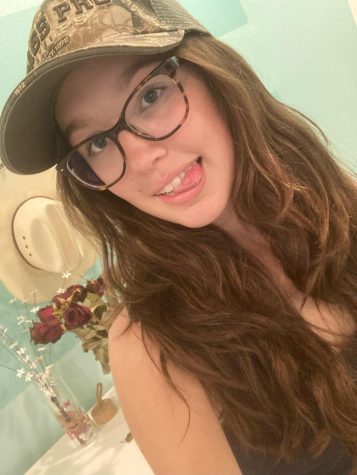 Lorelei Woodward, Lifestyles Editor
Lorelei Woodward is a junior and the editor of the Lifestyles section for the Oracle. She plans to major in Elementary Education in the future, but when...