Is BeReal the new Snapchat?
As the app BeReal continues to spread globally, different preferences to social media apps make us wonder if BeReal will take over the popular app Snapchat.  The app was first released in December 2019, but it started to gain popularity in August 2022. It works by sending a notification once a day and giving you a two-minute timer to post a photo in your front and back camera, however, if you miss the countdown your post will be considered late.  
  "[BeReal is] is authentic, fun, different, and unique." said senior, Hannah Ouerghs.  
The idea of the app is  to be honest and have the ability to share what you are doing with your friends, which many people are enjoying. For example, the app can not be changed with filters which helps keep it true.  
  Many students suggest the app to others through friends at school.  
"A lot of my friends had it and I wanted to try it," said junior, Nirvan Shrestha. This shows how many people are being persuaded to download it, and that the number of users is increasing.  
  Another positive is the ability to see your friends' actions while you are doing something at the same time.  
 "I like to see what my friends are doing at the same time as me," said senior, Daniela Martinez.  
This is different than Snapchat because everyone gets on the app at the same time to post their current activities. This keeps BeReal fun and relatable for everyone.  
 Although the new app has many fans, it does lack one important thing compared to Snapchat, communication. 
 "I feel like [snapchat] is easier to talk to people," said freshman, Erin Casey.  
Many people feel that talking is important in social media so BeReal has a drawback with interactions.  
 "I like to use Snapchat more because I actually talk to my friends and I just like to take pictures," said Shrestha.  
This could be aggravating or annoying for people who like to post multiple photos or post a photo at another time. Based on these preferences, BeReal is not the correct app for those wants. 
 Comparing the apps, Snapchat and BeReal have an 8-year launch difference, from 2011 and 2019, many students think more people would have Snapchat.  
"Snapchat [has more people] because it has been out for longer," said Shrestha.   
With research, it has been proven that Snapchat has around 500 million more accounts than BeReal and continues to have a higher preference.  
Although the new app is attention-grabbing with many creative ideas it will never be able to replace Snapchat because of its originality and the number of users. 
"It is probably going to be one of those apps that was really popular and fades into the background," said Ouerghs.  
Many people can agree to this statement from prior experience to other disappearing apps, while main social media platforms, like Snapchat, seem to stay.  
BeReal might be popular now because of its different focus compared to other apps, but it will never be equivalent to Snapchat. With it's lack of easy communication and difference in number of accounts, BeReal is not the replacement of Snapchat.
Leave a Comment
Your donation will support the student journalists of Steinbrenner High School. Your contribution will allow us to purchase equipment and cover our annual website hosting costs.
About the Contributor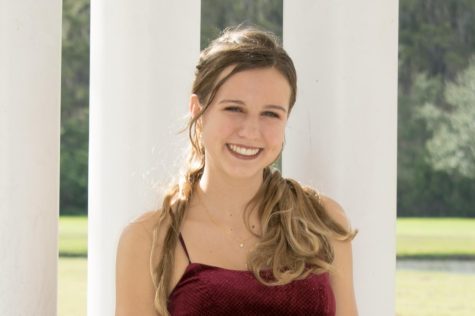 Brielle Neylan, Staff Writer
Brielle Neylan is a freshman at Steinbrenner and a first time Oracle Staff Writer. In her free time, she likes to listen to music and spend time with her...