Styles Of Steinbrenner
Many students at Steinbrenner High School express themselves by the way they dress, and many styles are more commonly worn than others. The way students dress could inspire others to do the same throughout the school.
Sophomore Victoria Ferreria said, "I see a lot of Y2K [styles], especially with jeans. I see a lot of baggy jeans and I'm honestly living for it."
One common type of clothes worn is the Y2K aesthetic. This aesthetic is a recreation of clothing from the mid-90s and early 2000s. This style has low rise jeans, baby tees, tie front tops, velvet tracksuits, denim on denim, pleaded skirts, and many more. The accessories are chunky jewelry, bandanas, mini bags, along with colorful sunglasses. The main colors are bright colors, like pastel shades, pinks, purples, greens, and blues.
Ferreria said, "It is such an easy style to pull off and everyone is comfortable because it doesn't require a certain body type to pull it off."
As students, we want clothing that is fashionable but also cozy is preferrable for the school day. Not only is the Y2K style a right fit, but it eliminates feeling pressured to look a certain way to complete the outfits.
Other common outfits are a part of the lazy aesthetic. Freshman Eva Sofia Ramos said, "I see a lot of [short] shorts, sweatshirts, and crop tops."
The absolute biggest reason for this category of clothing is to feel comfortable. When at school there is nothing better than feeling as if you were still in bed. Some types of clothing are sweatpants, sweatshirts, hoodies, and easy pull-on shorts and shirts. The color palette of this style has very basic colors, this includes grays, blacks, browns, whites, beige, and some settle blues.
Ramos said, "I feel like [comfy clothes] is unappreciated sometimes."
If you were to look at students dressed up in those pieces of clothing, many would think that they are sloppy or messy. Although it might look like that on the outside, this style is meant to help how person feels not looks.
Lastly, the last common style is a little similar towards the lazy aesthetic, but it has its differences. Junior Isabella Ford said, "I see a lot of the VSCO aesthetic, where girls wear oversized tees."
The VSCO style was a big hit in 2019 between their phrases, way of dressing, and way of acting. Although, the aesthetic is shown it has adapted over the years. Now the popular VSCO style is only brought back with the clothing and not the accessories.
This variety of clothing includes oversized shirts, biker shorts, skinny jeans, and crew necks. The color palette is meant to be fun, bright, and beachy. Some examples are pinks, oranges, blues, purples, and yellows.
Ford said, "I think these are popular because its comfortable and it's easy to find the clothes."
All in all, three very common styles at Steinbrenner are Y2K, lazy aesthetic, and VSCO aesthetic. Although, they have differences between color palettes, types of clothing and accessories, and other people's opinion. They all have one thing in common, which is that they are comfortable. Not only are students being fashionable at school, but they are cozy.
Leave a Comment
Your donation will support the student journalists of Steinbrenner High School. Your contribution will allow us to purchase equipment and cover our annual website hosting costs.
About the Contributor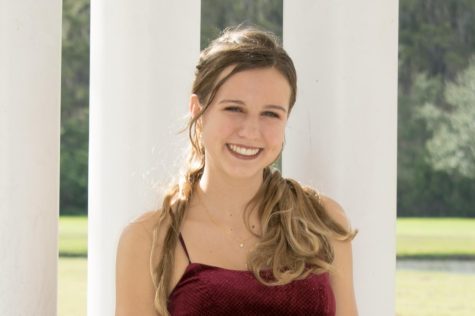 Brielle Neylan, Staff Writer
Brielle Neylan is a freshman at Steinbrenner and a first time Oracle Staff Writer. In her free time, she likes to listen to music and spend time with her...